At ARMA, we believe that every athlete has the potential to achieve greatness, and we're dedicated to helping them get there. With our roots in elite motocross, we have a deep understanding of the demands that sports put on the body and the importance of proper nutrition. That's why we've been providing top-quality supplements to athletes for years, and why we're expanding to serve athletes of all types and levels. Whether you're a weekend warrior or a pro competitor, our products are designed to give you the energy, endurance, and strength you need to push past your limits and achieve your goals. We're committed to using only the highest quality ingredients in our supplements, so you can trust us to fuel your passion and help you perform at your best. Join us on your journey to greatness, and let ARMA be your partner in success.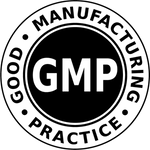 The Athletes Behind the Creation of ARMA Sport
ARMA's products were developed and tested in real-world conditions by an all-star team of athlete owners that includes Jeremy McGrath, the winningest rider in Supercross history; Chad Reed, two-time Supercross champion, who holds the record for the most career Supercross starts; and Nick Wey, a former factory rider with 191 Supercross main event starts to his credit, who now trains and coaches several of the sport's elite.