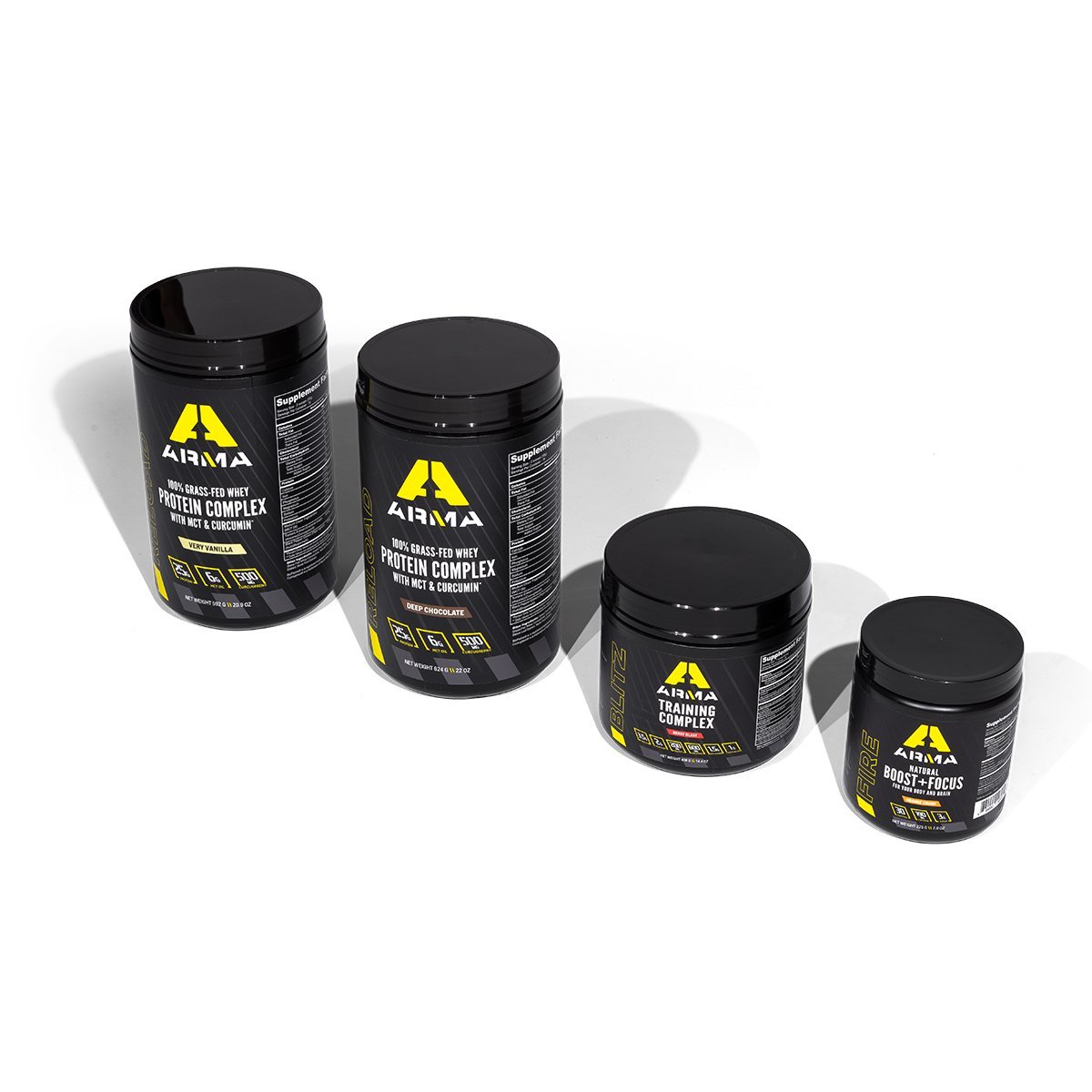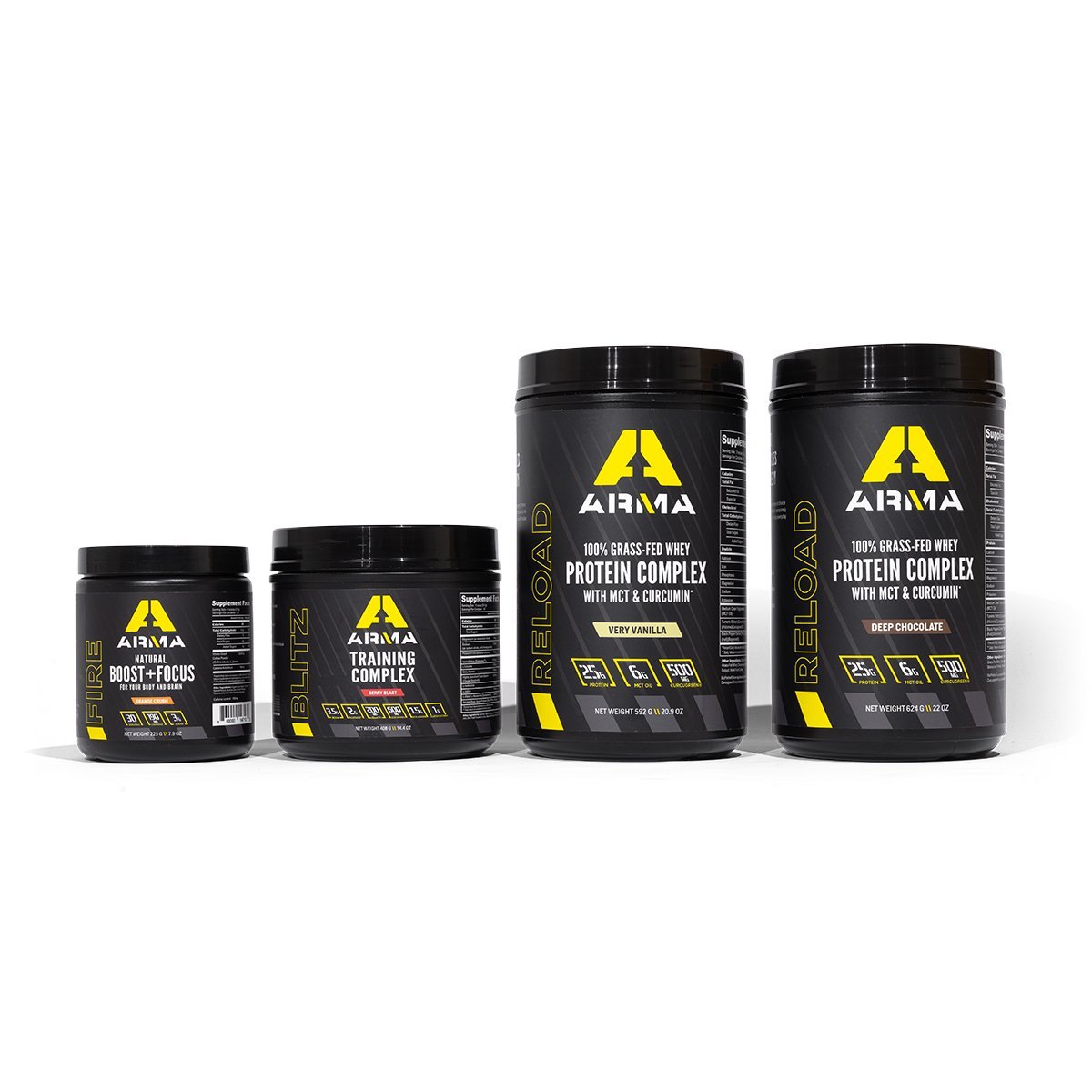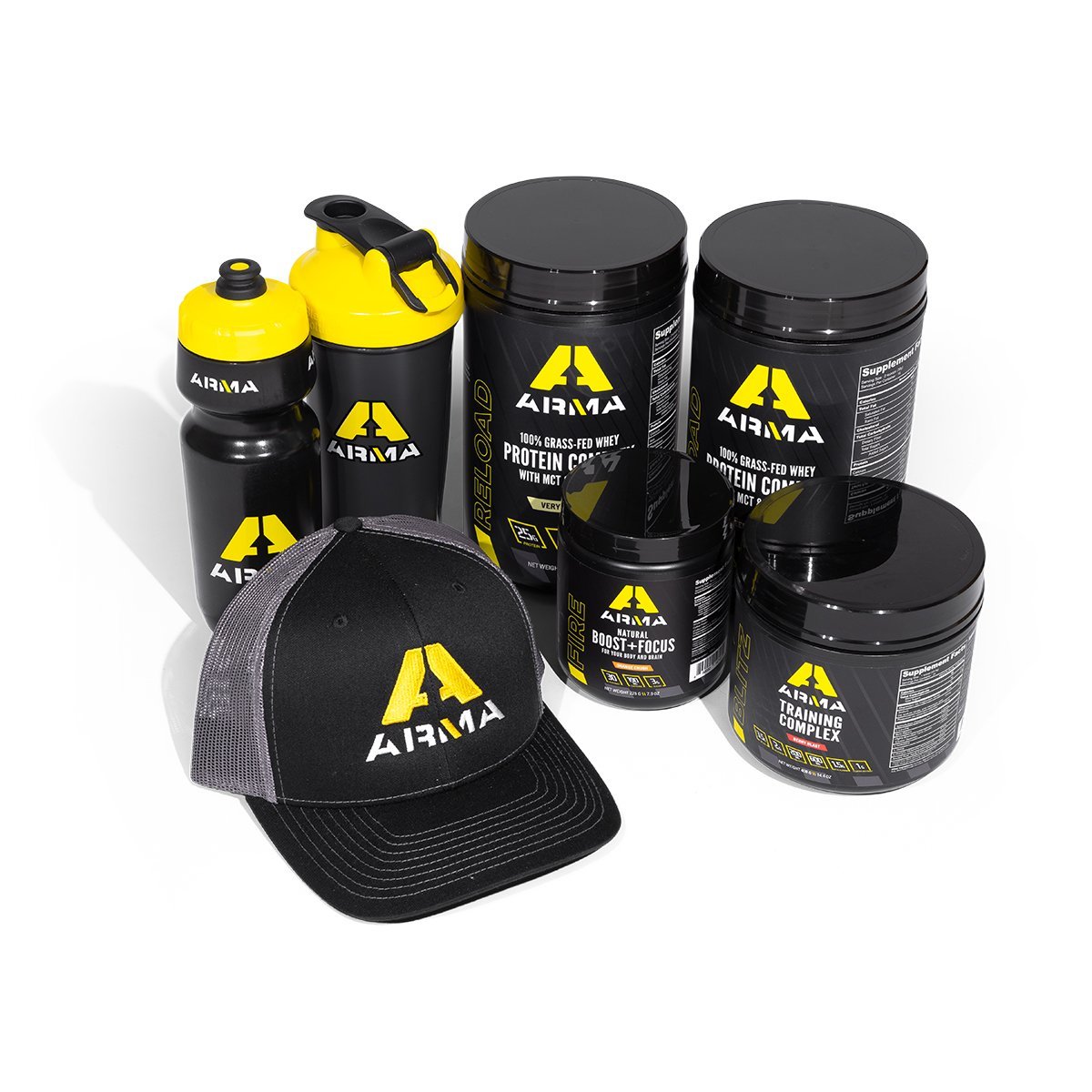 Black Edition - ProKit
The Black Edition ProKit has all the Arma supplements and gear you need in one bundle. You'll get Fire, Blitz, and Reload packed in our limited Arma VIP black box. You'll also get an Arma water bottle, BlenderBottle, and hat all at a 30% savings. Total Retail Value $283.00. Additional Team Rider Discounts do not apply. Please note we are unable to offer free shipping on this product.
Kit Includes
1 - 7.8oz tub of Fire Pre-Workout - Orange Crush
1 - 16oz tub of Blitz Training Complex - Berry Blast
1 - 22oz tub of
Reload Protein Complex - Deep Chocolate
1 - 20.9oz tub of Reload Protein Complex - Very Vanilla
1 - Arma Water Bottle
1 - Arma Classic BlenderBottle
1 - Arma Stacked Snapback Hat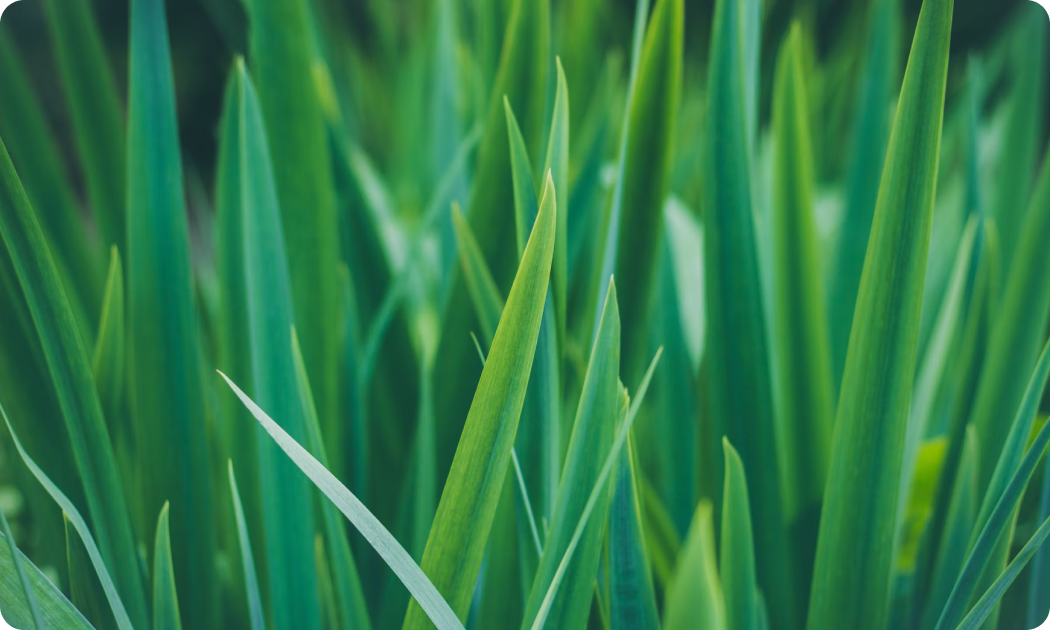 Ingredients Matter
Arma Sport is the world's premier nutrition laboratory for demystifying the science of human performance. Born in the intense, demanding world of professional motocross, we endeavor to push human performance nutrition past its traditional bounds using novel methods and best-in-class ingredients. We think it's a distinctly human approach toward scientific fueling, an approach embodied in our mantra: Fearless Human Performance.