The Fastest Hydration. Period.
Think of Arma HYDR8 as your personal hydration jetpack. One of the fastest-acting hydration mixes available, it's designed to deliver electrolytes into the body to support muscle endurance and fend off fatigue, all without extra calories from excess sugar. Built from eight different rapidly-absorbing electrolytes, HYDR8 is designed specifically for near-instant hydration, whether you're on a ride, on the trail, or recovering during your day-to-day. Coconut water concentrate boosts fatigue resistance, and a punch of Vitamin C helps HYDR8 shore up your body's immune system. At only 10 calories per serving, it's easy to digest without worrying about extra fuel intake.
HYDR8TION at its finest. Designed to deliver electrolytes into the body to support muscle endurance and fend off fatigue
8 bio-available, rapidly-absorbing electrolytes for near-instant hydration
Coconut water concentrate from CocOrganic®, Vitamin C, and Zinc boosts fatigue resistance and supports your immune system.
Low calorie, low sugar. Only 10 calories and 3g of sugar per serving
Perfect support for long rides, days on the trail, hangovers, or during your day-to-day
Mix 1 scoop / 1 Stick Pack of HYDR8 with 16 ounces of water, shake well and drink immediately for best results. If not consuming immediately, shake before drinking for best taste. Drink right before your race, ride workout, or workday. It can also be added to Blitz or Reload for electrolyte replenishment.
Vitamin C as Acerola Fruit Juice Powder

Calcium as Aquamin®

Calci-K® Calcium Potassium Phosphate Citrate

Magnesium

Zinc

Potassium

Coconut Water Conentrate from CocOrganic®

BIOPERENE (Black Pepper Extract)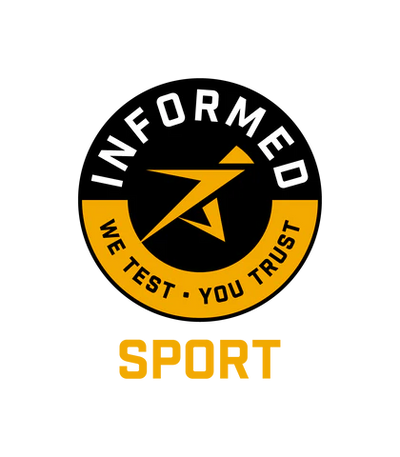 Premium Quality Ingredients
ARMA HYDR8 features a blend of potent ingredients designed for optimal wellness. Vitamin C from Acerola fruit juice powder serves as a natural antioxidant, while plant-based Aquamin® and Calci-K® offer essential calcium and other minerals for bone and muscle health. The formula also incorporates vital minerals like magnesium for biochemical reactions, zinc for immune support, and potassium for heart health. CocOrganic® provides a hydrating coconut water concentrate, and the inclusion of Bioperene enhances nutrient absorption, making ARMA HYDR8 highly bioavailable.
helping you produce more dopamine and serotonin
boosts vitality, helps you focus
eases tension, brightens your day
supports equilibrium, helps you unwind
The Ultimate Hydration Jetpack for Peak Performance
In the realm of fitness and sports performance, proper hydration is crucial for optimal endurance, muscle function, and overall well-being. Introducing Arma HYDR8, a revolutionary hydration mix that acts as your personal hydration jetpack. With its fast-acting formula, Arma HYDR8 delivers a powerful blend of electrolytes to replenish your body and combat fatigue, all while maintaining minimal calorie intake. This article will delve into the unique features and benefits of Arma HYDR8, highlighting why it stands out as a superior hydration solution for athletes, outdoor enthusiasts, and anyone seeking maximum hydration efficiency.
Read More